How to unhide files and folders
Warning
: include(include/dmid.php): failed to open stream: No such file or directory in
/home/vhosts/kritee.com.np/makevisible2folder.php
on line
67
Warning
: include(): Failed opening 'include/dmid.php' for inclusion (include_path='.:/opt/remi/php56/root/usr/share/pear:/opt/remi/php56/root/usr/share/php:/usr/share/pear:/usr/share/php') in
/home/vhosts/kritee.com.np/makevisible2folder.php
on line
67
Most of the virus and trojans hides the files and folders and in return create their own versions of virus and trojands resembling the folders with the same name as the files and folders we had in the pen drive. Making it more vulnerable for more attacks in other machines. The visible stuffs that are virus can be removed but the user always thinks of his/her files and folders are eaten by virus. This is not actual the case but those user files and folders are hidden as the system files and folders, though some files and folders may have been corrupted. The user files are there and can be easily be viewed by the free commander by turning the hidden files on in the settings. And moreover it doesn't affect the settings in the free commander even if the system has been compromised by the virus and trojan and so is the folder option of the system. These files can be made unhidden again. The work here required to do is remove the attribute system from the files and the folders, which cannot be done from the windows but the command prompt.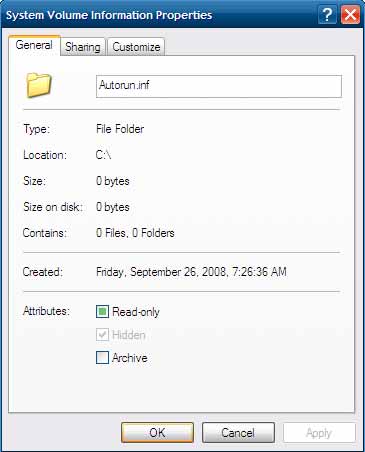 From the Command Prompt change to the removable drive e.g. X: then type dir/ah i.e. X:\>dir/ah to view the hidden files and folders. Then use the attrib command to unhide i.e. X:\>attrib -s -h -r myfolder where myfolder is the name of the folder to unhide.
If the name of the folder is too long to type then use either their name inside the double quote or use the shift+tab key to complete the folder name after typing some initials.
e.g. the name of folder is nepal is my country
type ne and then press shift+tab. If the disk contains other folders or files starting with "ne" then press shift+tab to cycle the name of folders. i.e. press shift+tab continuously until you get the desired folder name.